Calf Zone; Individual and group housing
The Calf Zone is designed to ensure the wellness of the animal. Besides that  it is very user friendly for the dairy farmer.
Images of Calf Zone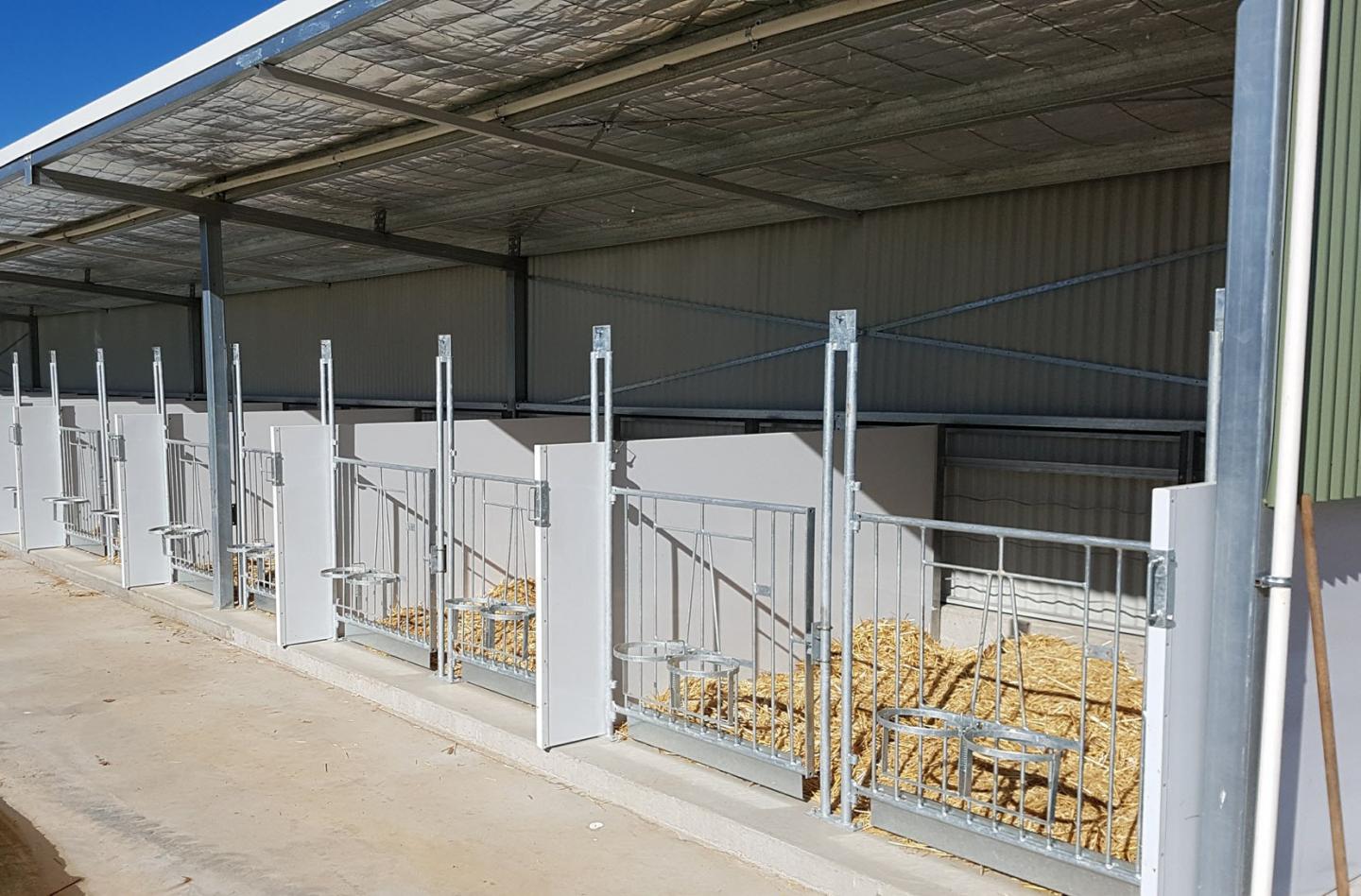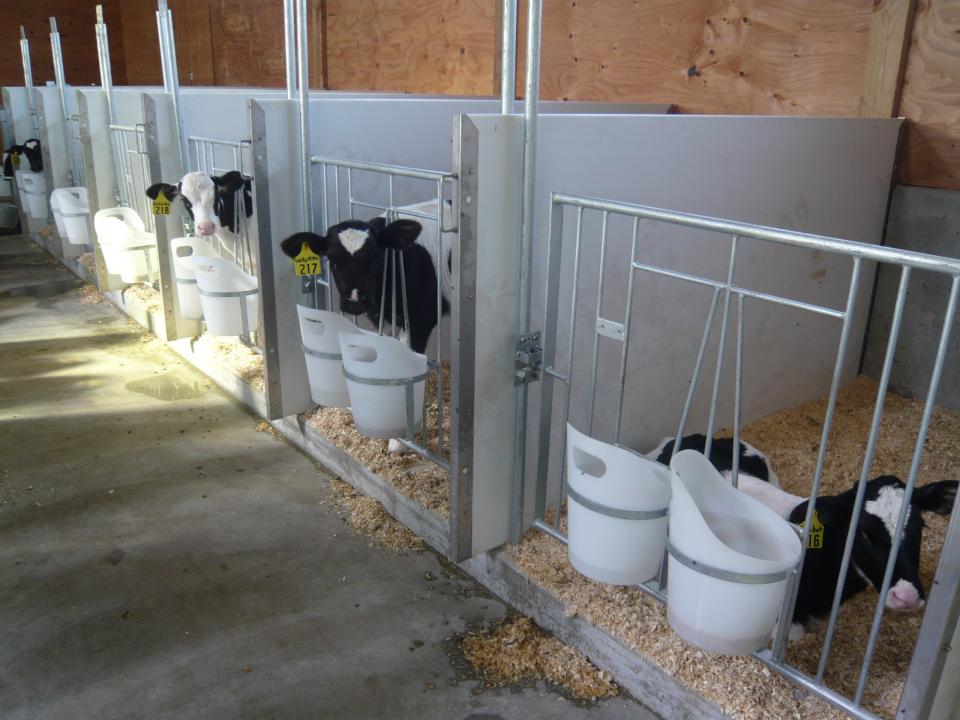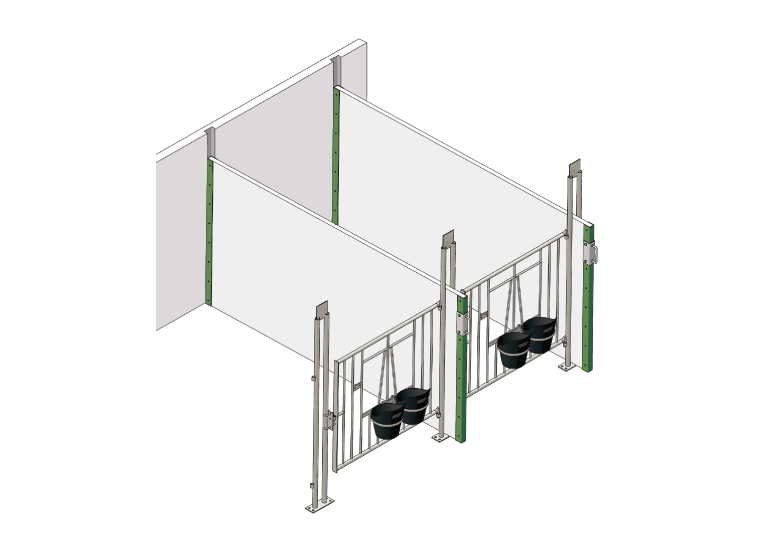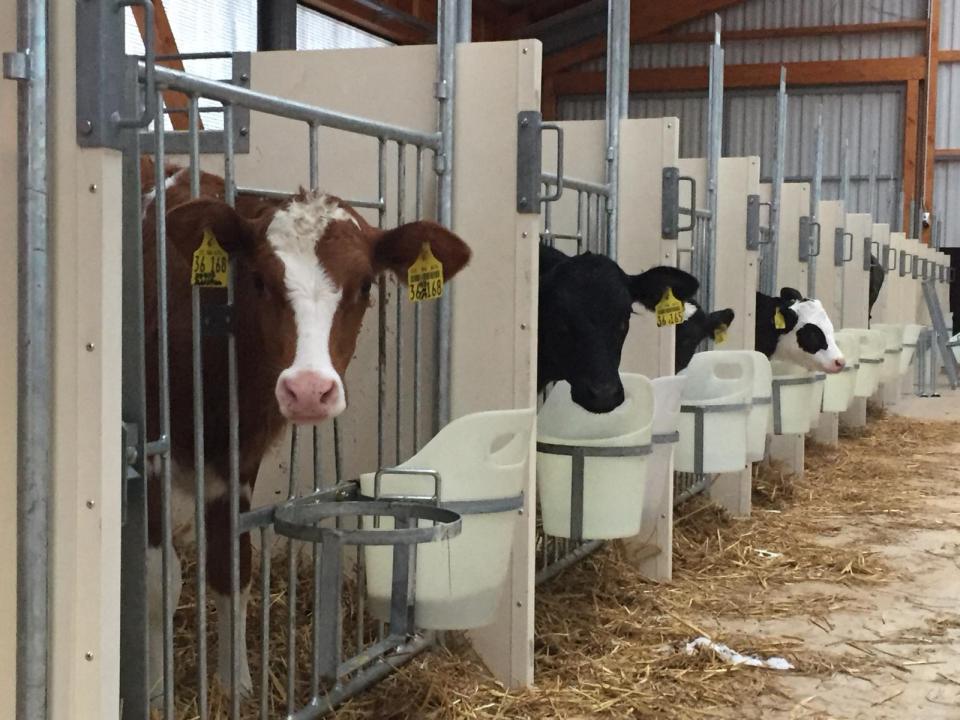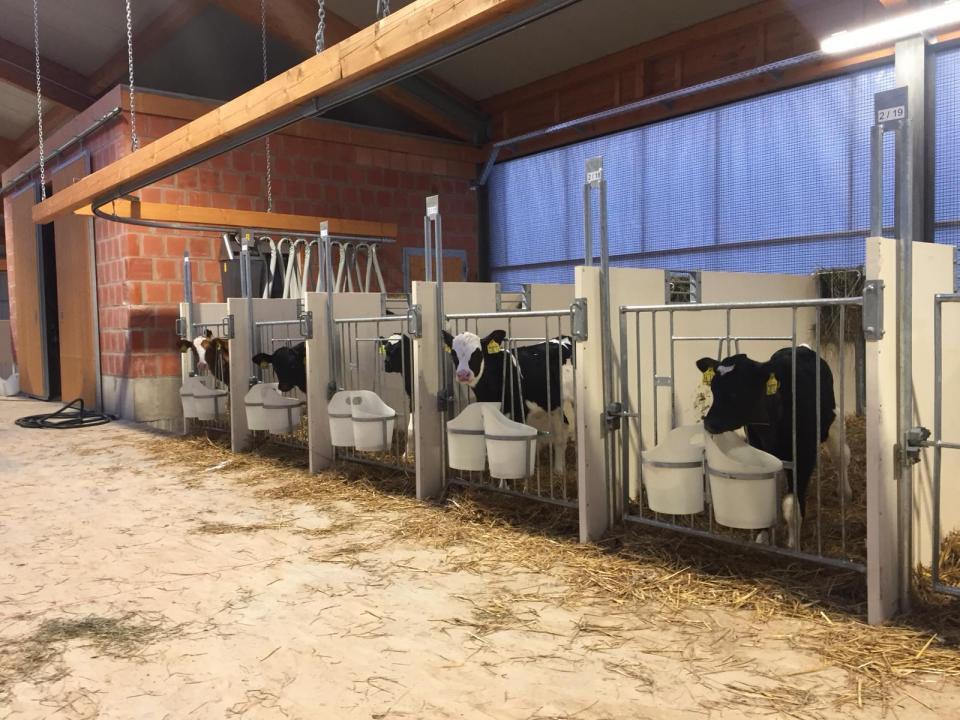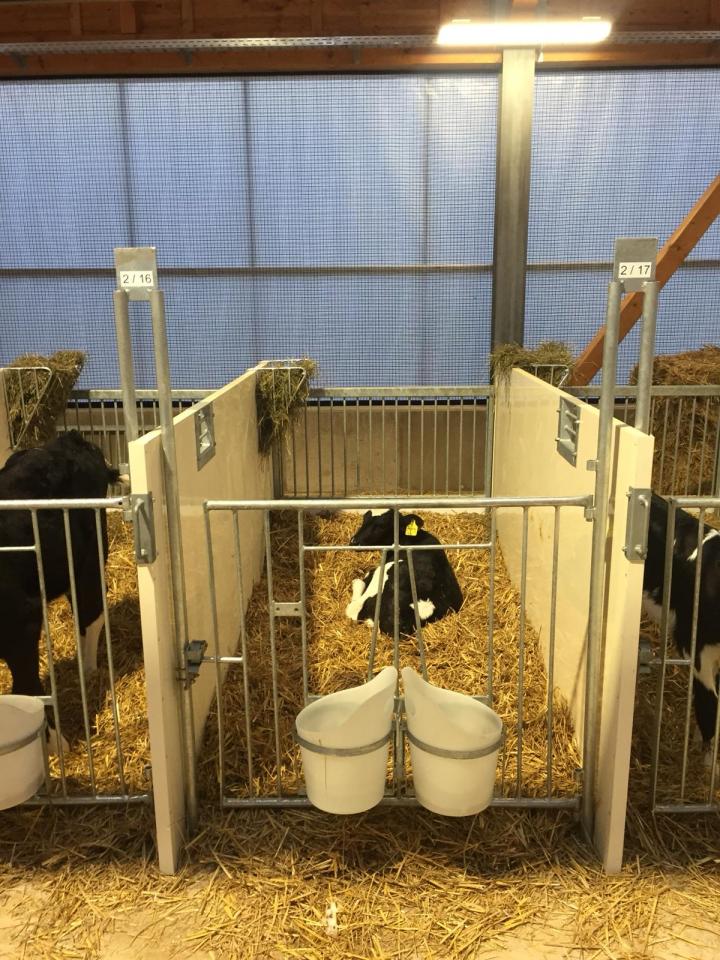 Care for Calves
Youngstock are the foundation of any herd; they determine the future productivity of the dairy herd. Housing plays a key role in this. In the Calf Zone you can individually care for newborn calves in the all-important first weeks. In this way they get the care and attention they need.
Separate housing for young calves is important because calves are very susceptible to the transmission of certain diseases. The Calf Zone prevent direct contact between young calves.
The Calf Zone is a flexible alternative for calf hutches or other labour intensive ways of calf housing. Because the walls are made of smooth material, the boxes are easy to clean and disinfect. The removable side walls of the Calf Zone make it easy to group the calves, clean the walls more easily and to clean groups of calf housing in one time, both mechanical or by hand.
Characteristics
Seamless plastic walls, which are easy to clean so that bacteria get no chance
The dividers are easy to remove, so that you can make groups. You can clean the walls and simultaneously or mechanically clean several boxes at the same time
Options possible such as hayrack and bottle holder
User friendly doors which can be opened from two sides
Why Cowhouse is the perfect partner
Innovative

Day in, day out, we work on innovating, developing and optimising our products. We achieve this through our own research in cooperation with dairy farmers, universities and research institutes in the field of animal welfare.

It all starts with the cow

All our products have been developed to take cow welfare to a higher level. We look at everything from the cow's perspective to experience what she truly needs.

Passion for the dairy sector and knowledge in-house

We work with people with a passion for the agricultural sector and 'a click with cows'. They have wide experience and often have a background in dairy farming. We also work closely with external partners and dairy farmers.

Listening and delivering custom-made solutions

We are convinced that each barn requires a custom-made solution. We listen to your wishes and offer advice tailored to your specific situation. Short communication lines enable a rapid response and we value maintaining close, personal contact.