Cowcoon stalldivider; comfortable and clean cows
The Cowcoon hybrid stalldivider offers stability, comfort and control, in the gentlest of manners.
Images of Cowcoon stall divider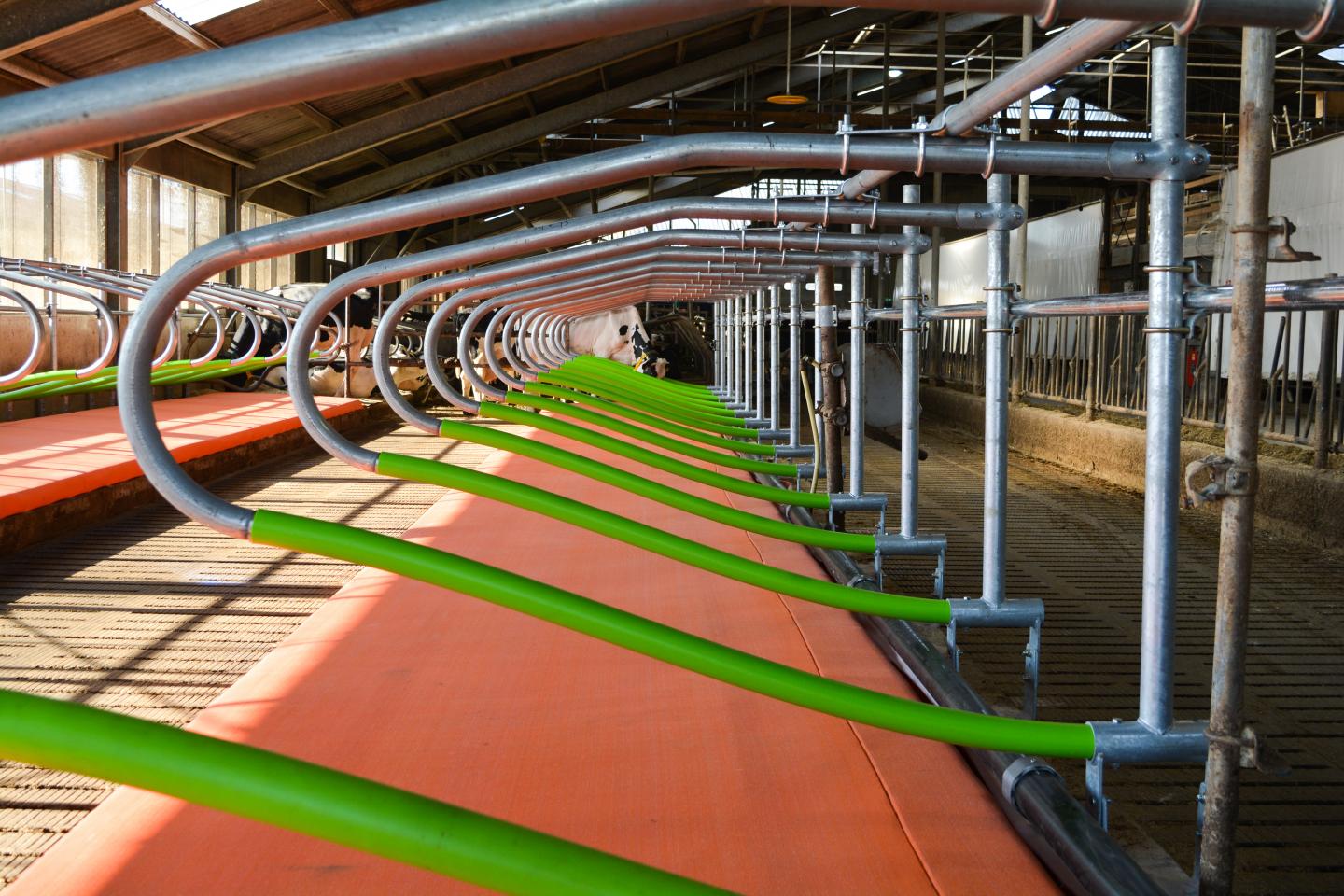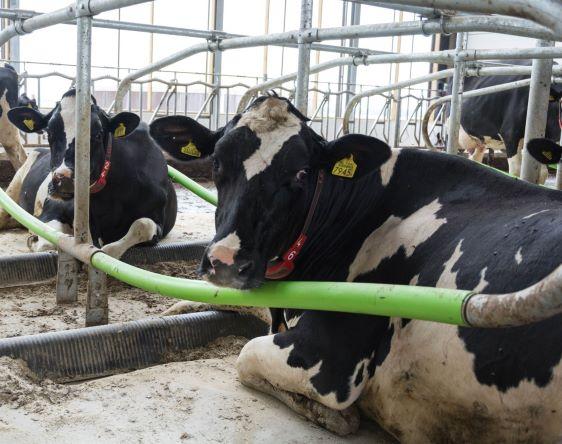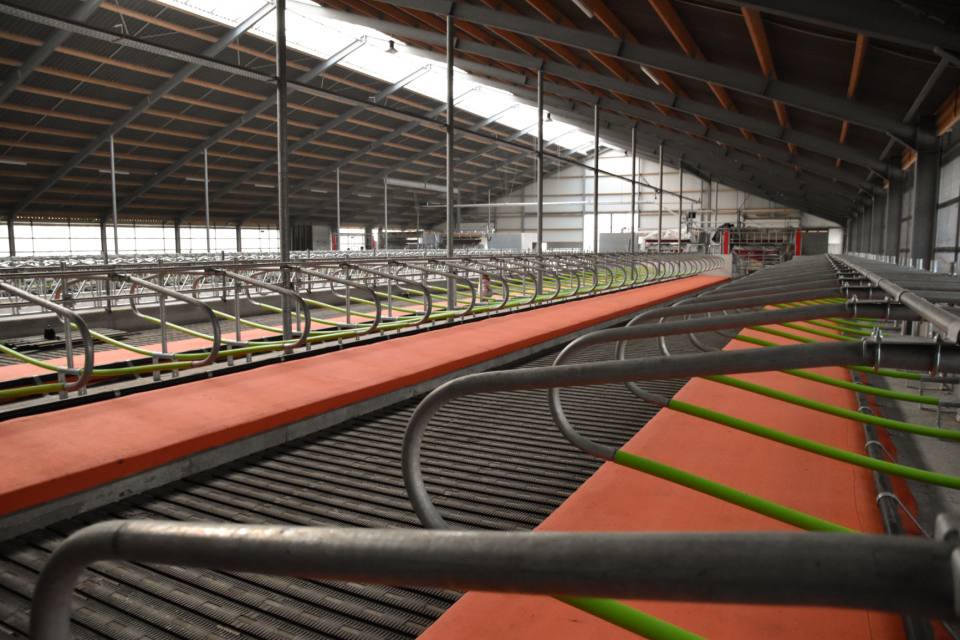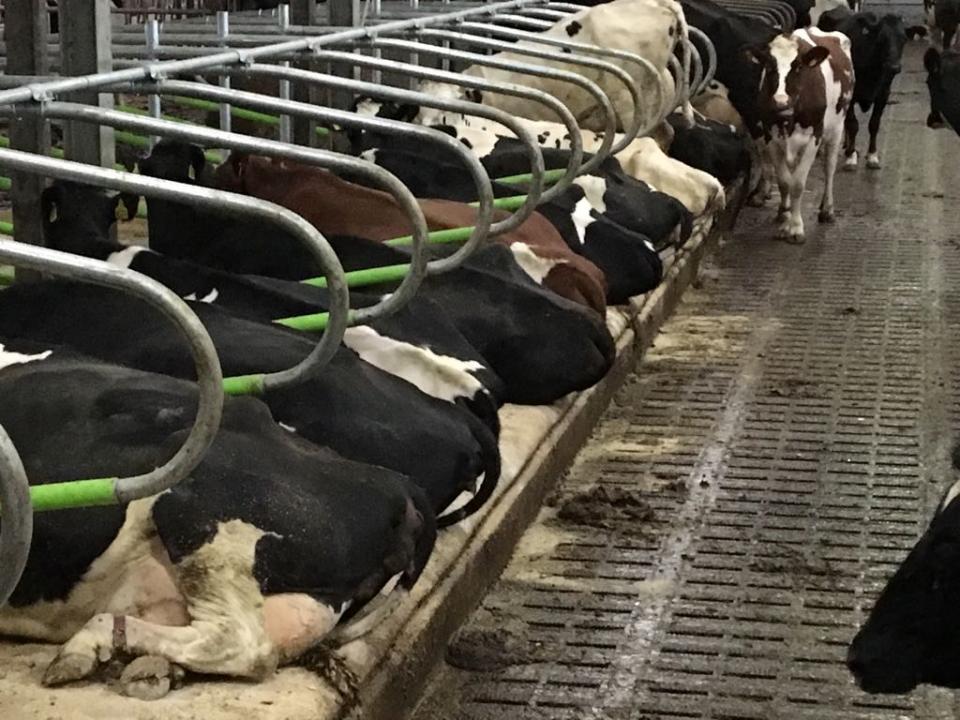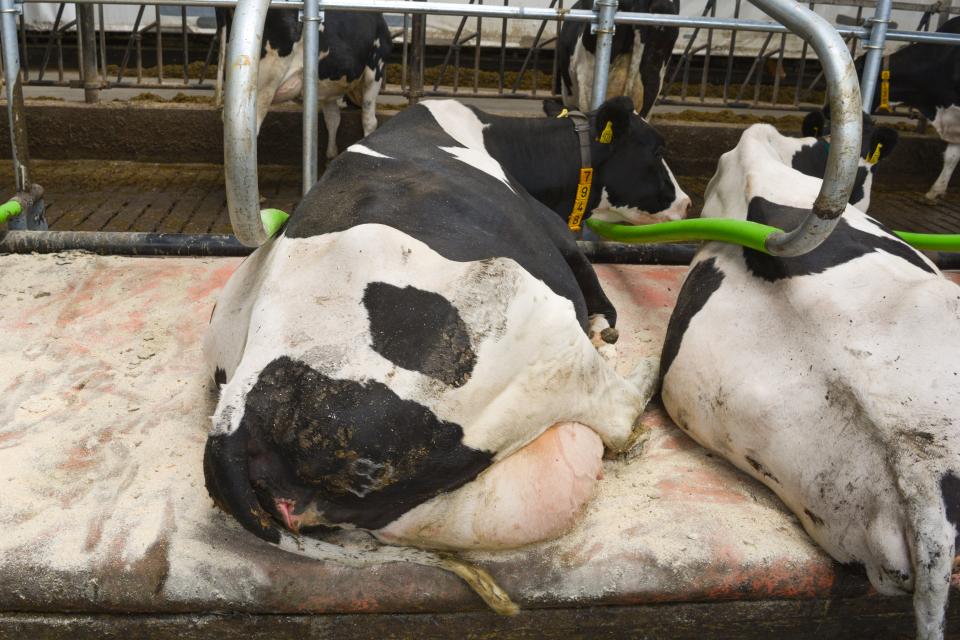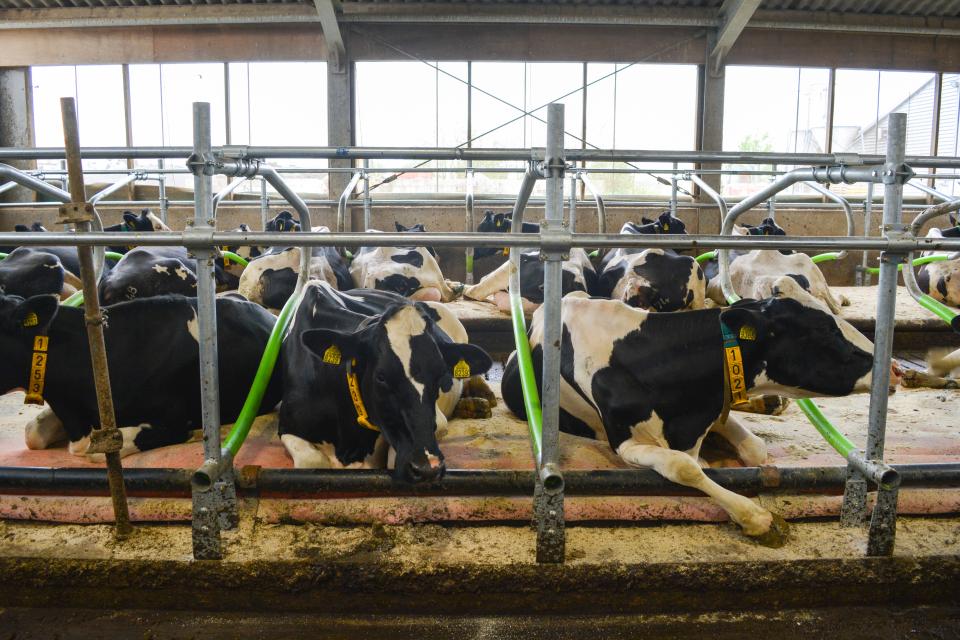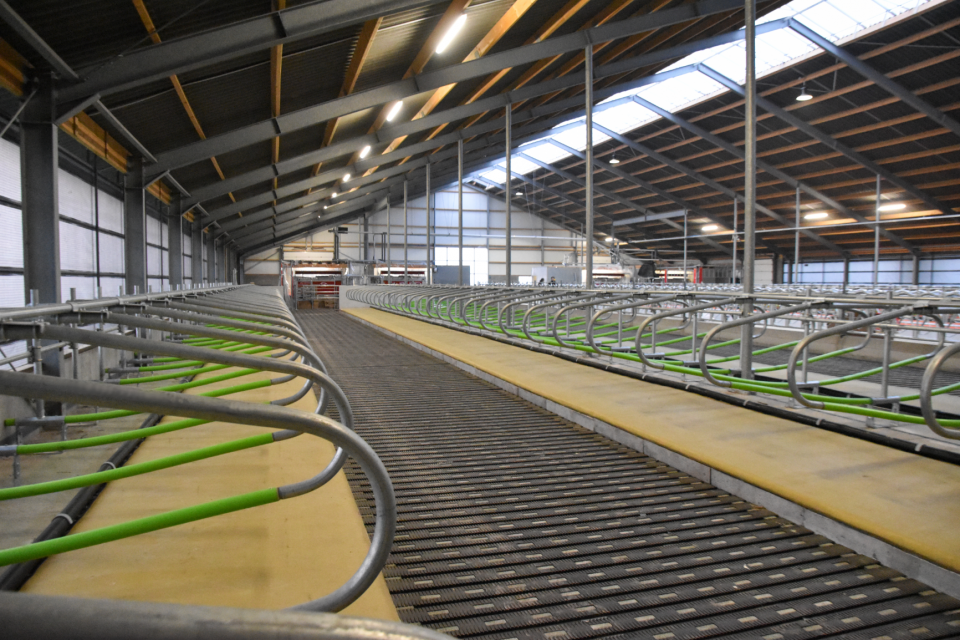 Stability, comfort and control
In the past 20 years advances in dairy housing technology has led to doubling the hours cows spend resting in their stalls. This has delivered higher milk yields & lower lameness.
Increasing the time cows spend in contact with the stall divider often results in spinal lesions, affecting the locomotion of the cow and eventually impacting upon lameness. The unique open fronted Cowcoon design with its flexible lower tube ensures that cows rest straighter and not under the stall divisions, ensuring an injury free rest period, with cows unable to defecate or urinate on the beds, resulting in clean cows.
A polyethylene tube on the lower body of the stall partition guides the cow, offering ductile support to her body thus hugging the cow, ensuring that she rests securely, comfortably and without the risk of bruising or swelling commonly associated with all steel partitions.
Research
Research from the Liverpool University Veterinary Department shows that all cases of back injury 4 months after replacing existing stalldivider by Cowcoons have completely disappeared.
Characteristics
Flexible lower tube

Lower polyethylene tube removes corrosion

Acts as a shock absorber alleviating stress on the front mountings and the cow

A cow feels safer
Why Cowhouse is the perfect partner
Innovative

Day in, day out, we work on innovating, developing and optimising our products. We achieve this through our own research in cooperation with cattle farmers, universities and research institutes in the field of animal welfare.

It all starts with the cow

All our products have been developed to take cow welfare to a higher level. We look at everything from the cow's perspective to experience what she truly needs.

Passion for the dairy sector and knowledge in-house

We work with people with a passion for the agricultural sector and 'a click with cows'.  They have wide experience and often have a background in dairy farming. We also work closely with external partners and cattle farmers.

Listening and delivering custom-made solutions

We are convinced that each barn requires a custom-made solution. We listen to your wishes and offer advice tailored to your specific situation. Short communication lines enable a rapid response and we value maintaining close, personal contact.