Friesian Island cowmattress; comfort & traction
This mattress offers your cows a soft bed with good traction, which will lead to a longer lifespan and a higher milk production.
Images of Friesian Island mattress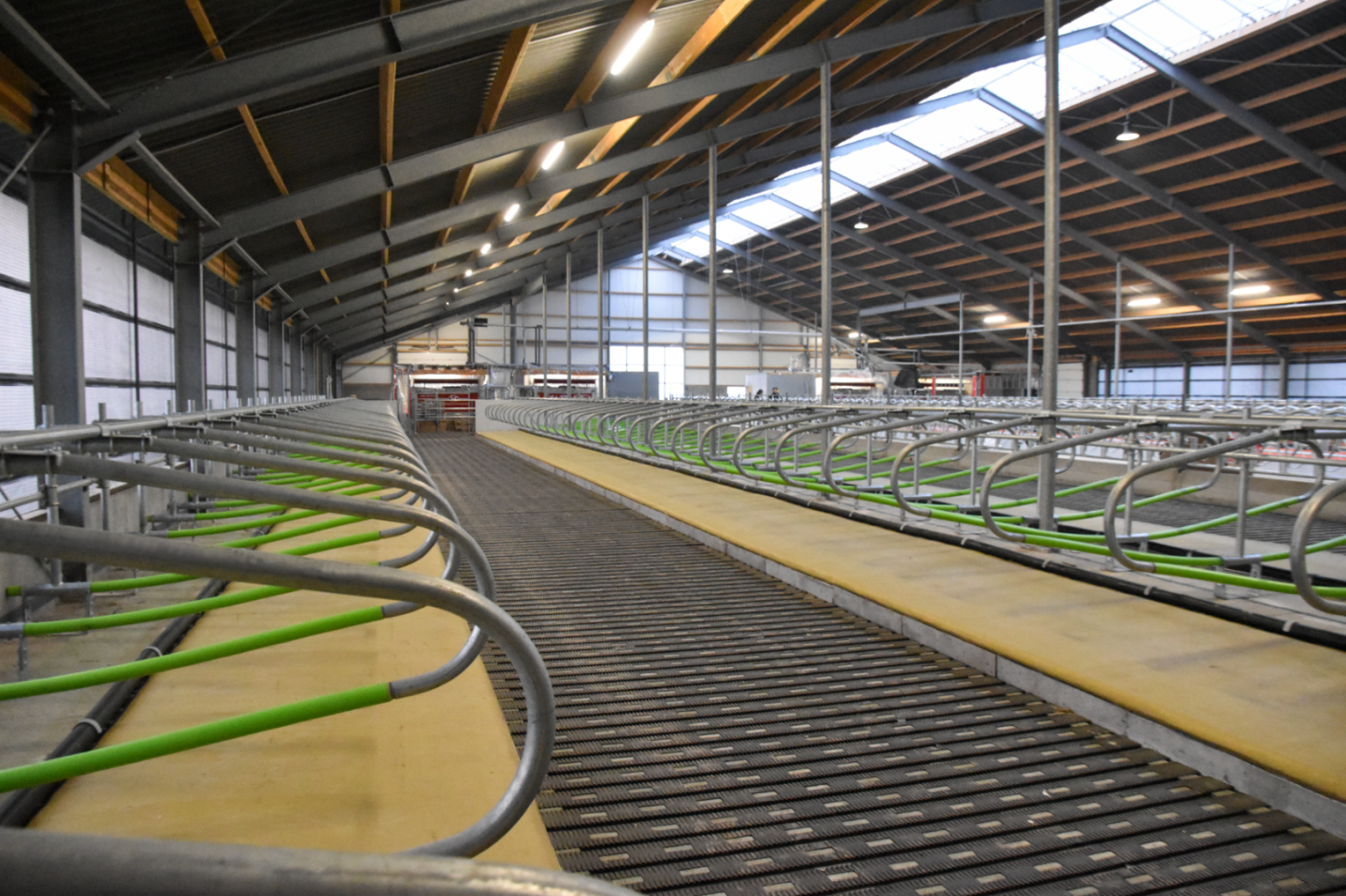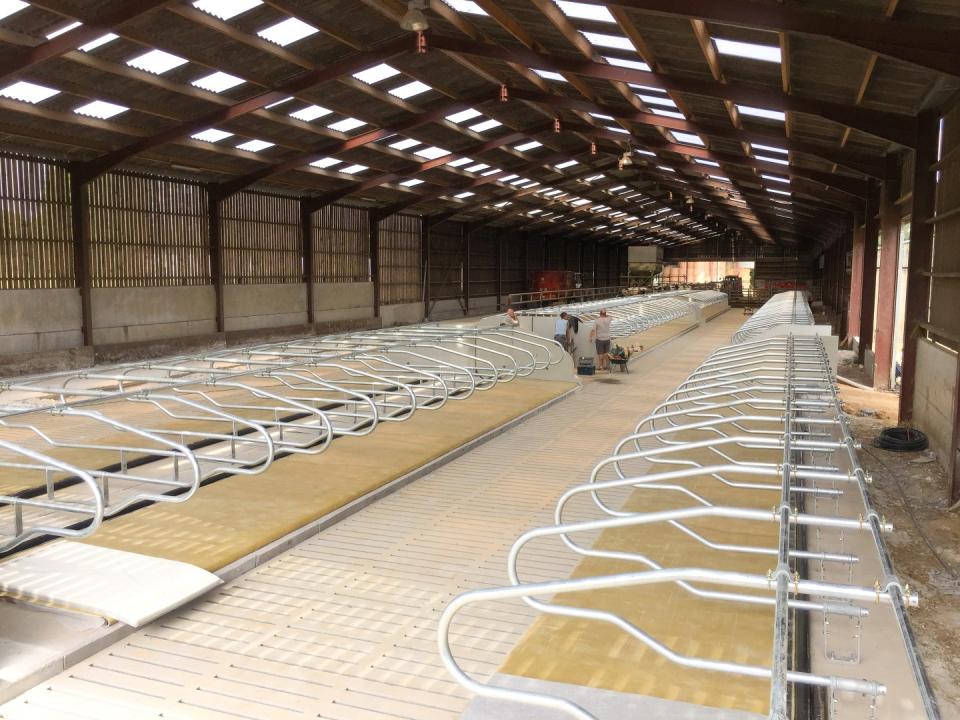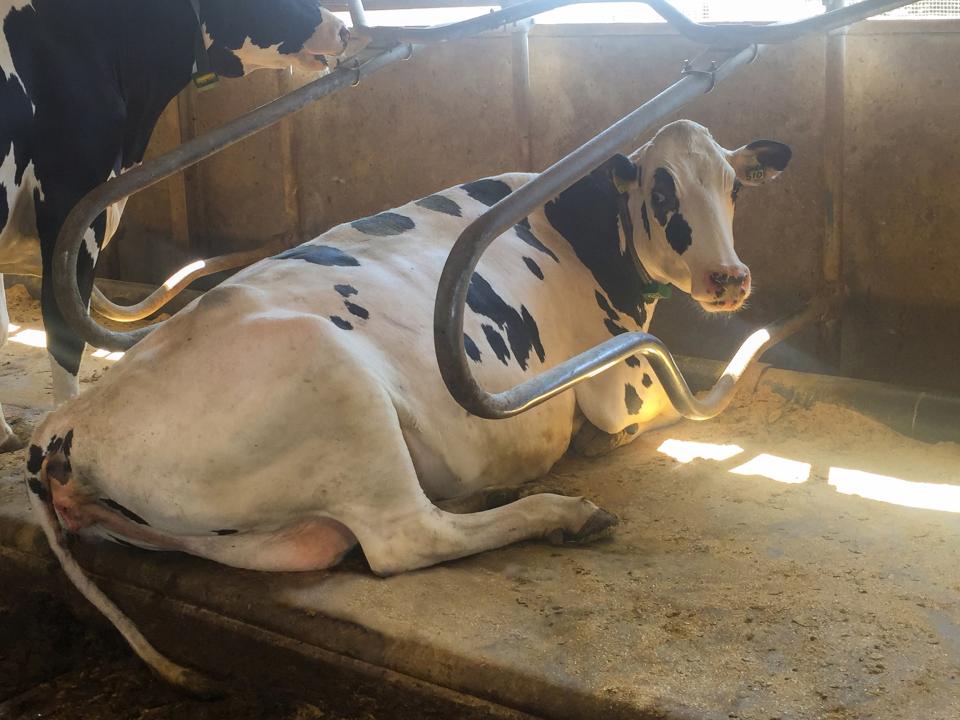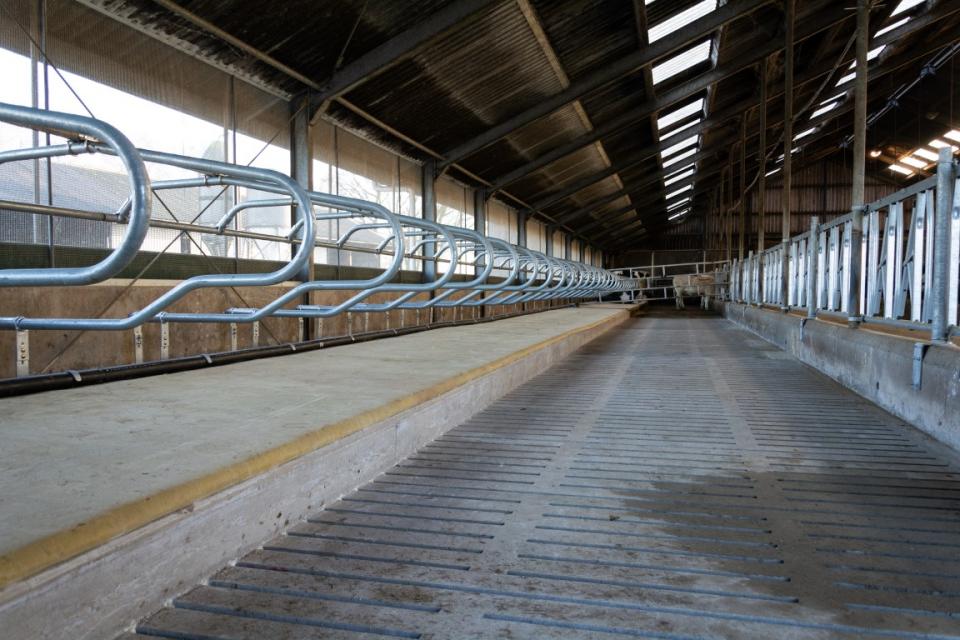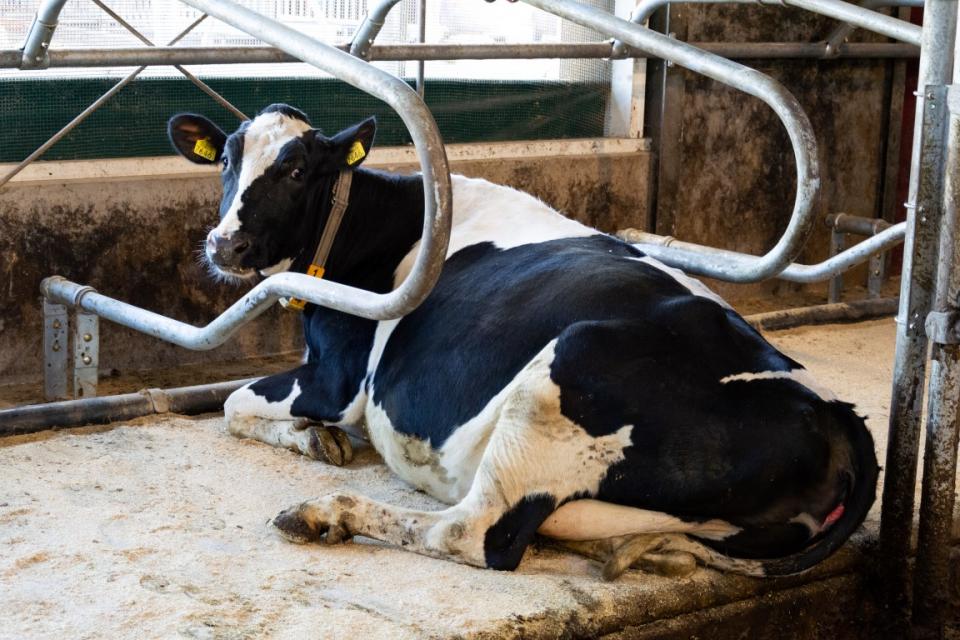 Shock absorbing and soft
Holstein-Friesian cows have their origin in the province of Friesland, the dairy heart of Holland. The beautiful islands along the coast symbolize this new mattress of Cowhouse International. The top cover of the mattress is very strong. The foam consists of a shock absorbing base foam and a soft top foam. The Friesian Island is a durable mattress that gives your cows optimal comfort and traction.
The Friesian Island consists of two layers of foam with a new durable top cover. The bottom layer is made of a 3 cm (1,2") thick shock absorbing foam. The top layer offers extra softness and is 3 cm (1,2") cm thick. A durable top cover ensures a dry bed and makes it easy to clean.
Good for the cow, good for the production
"With the Dutch Mountain Cowmattress we created a new benchmark in cow comfort last year", says Rinse Andringa of Cowhouse International. "From that perspective, we also wanted to raise our standard mattresses to a higher level of comfort and with the Friesian Island we succeeded this. The mattress gives good traction and has a smooth surface.
Components
Smooth topcover – Durable, ensuring a dry bed

Topfoam 3 cm (1,2") – For extra softness

Basefoam of 3 cm (1,2") – For absorbing shocks
Characteristics
Ease of work

Durable and shock-absorbing

Good traction and comfort
Why Cowhouse is the perfect partner
Innovative

Day in, day out, we work on innovating, developing and optimising our products. We achieve this through our own research in cooperation with dairy farmers, universities and research institutes in the field of animal welfare.

It all starts with the cow

All our products have been developed to take cow welfare to a higher level. We look at everything from the cow's perspective to experience what she truly needs.

Passion for the dairy sector and knowledge in-house

We work with people with a passion for the agricultural sector and 'a click with cows'. They have wide experience and often have a background in dairy farming. We also work closely with external partners and dairy farmers.

Listening and delivering custom-made solutions

We are convinced that each barn requires a custom-made solution. We listen to your wishes and offer advice tailored to your specific situation. Short communication lines enable a rapid response and we value maintaining close, personal contact.