Dairy floor; Turns hard concrete into a resilient base
Images of Dairy Floor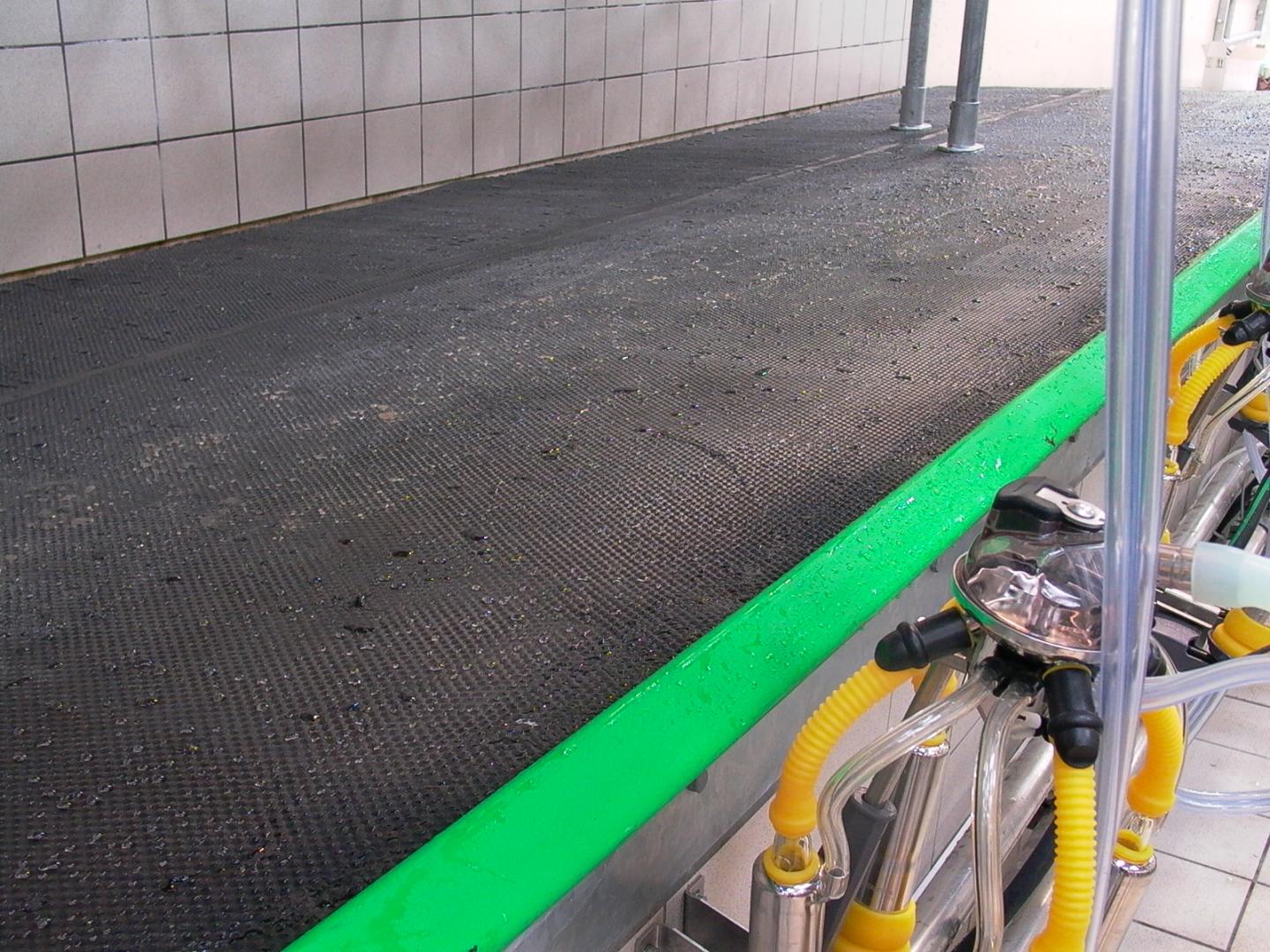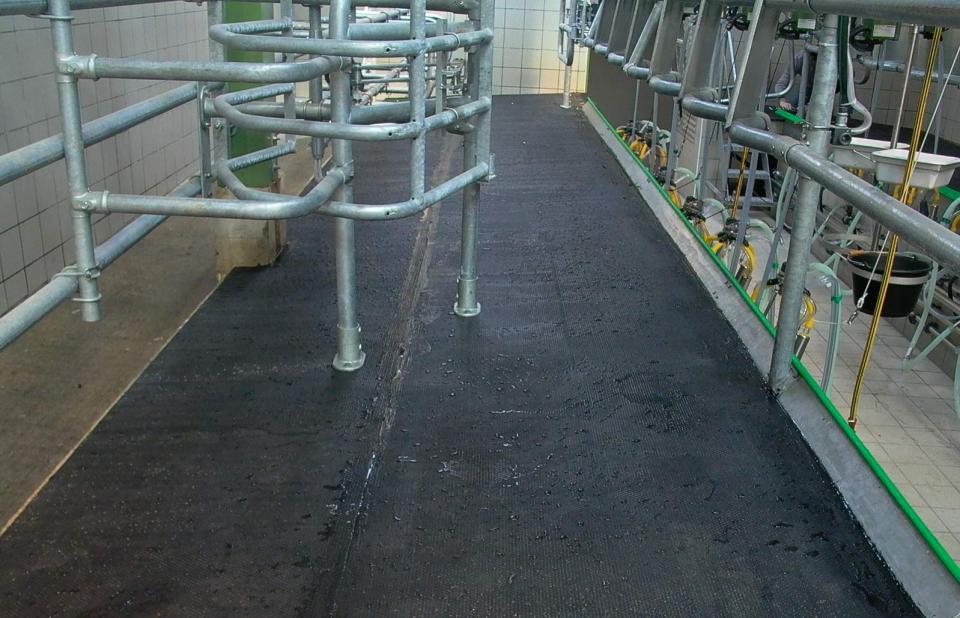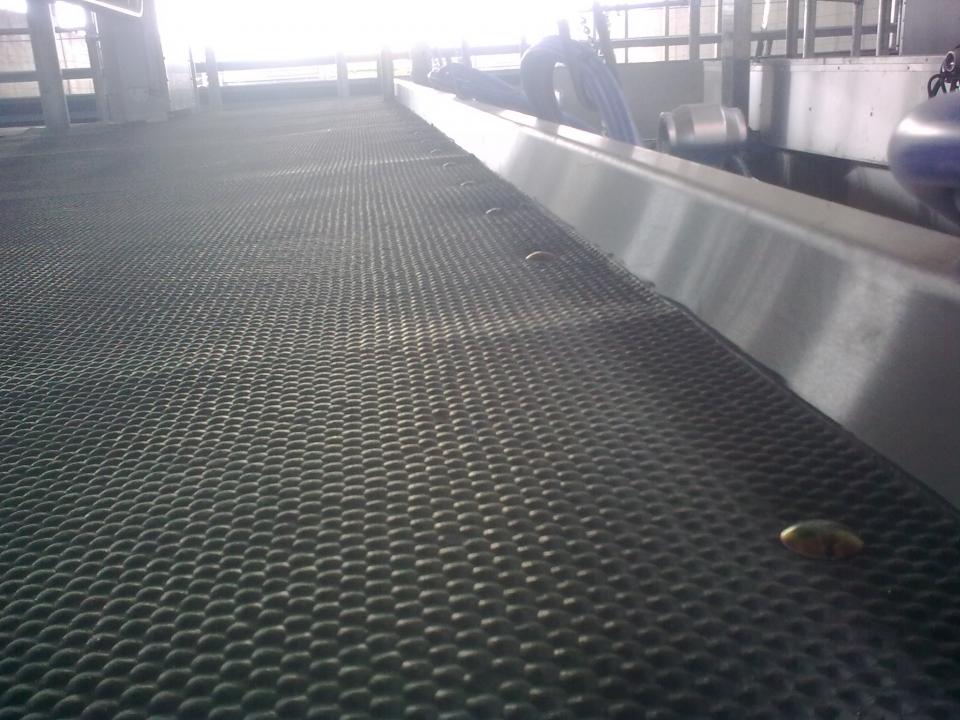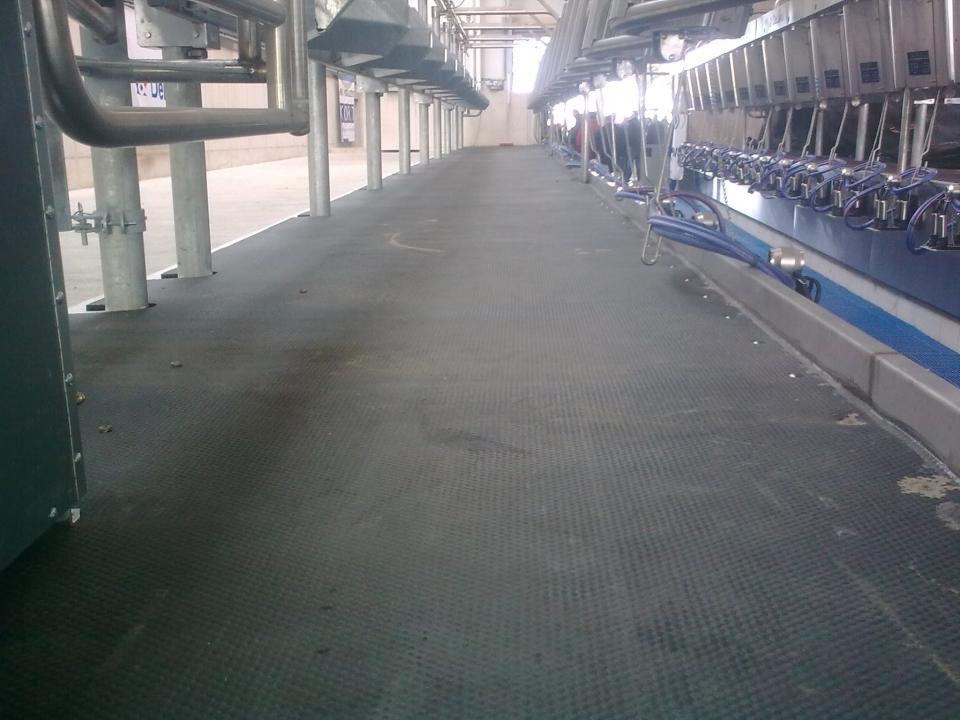 You have probably noticed it in summer: when cows are walking to the parlour they practically all walk alongside the road. They avoid the hard surface of the road whenever possible. Unfortunately in a dairy barn cows do not have a choice and are forced to walk on the concrete floor. On the Cowhouse Dairy Floor your cows walk on a natural surface.
This makes that the animals feel safe: it gives them more traction, resulting in less stress on their hooves. Consequently the hoof health is much better and it gives them more flexibility in their joints. In addition real-life use has shown that cows come to the feed bunk more often, which increases feed intake considerably. The Dairy Floor is suitable for solid floors and can also be installed in the waiting area and in the parlour.
Why Cowhouse is the perfect partner
Innovative

Day in, day out, we work on innovating, developing and optimising our products. We achieve this through our own research in cooperation with dairy farmers, universities and research institutes in the field of animal welfare.

It all starts with the cow

All our products have been developed to take cow welfare to a higher level. We look at everything from the cow's perspective to experience what she truly needs.

Passion for the dairy sector and knowledge in-house

We work with people with a passion for the agricultural sector and 'a click with cows'. They have wide experience and often have a background in dairy farming. We also work closely with external partners and dairy farmers.

Listening and delivering custom-made solutions

We are convinced that each barn requires a custom-made solution. We listen to your wishes and offer advice tailored to your specific situation. Short communication lines enable a rapid response and we value maintaining close, personal contact.