Red Cloud; Fresh outside air in the barn            
The Red Cloud ensures optimum air quality in young stock and calf sheds.
Images of Red Cloud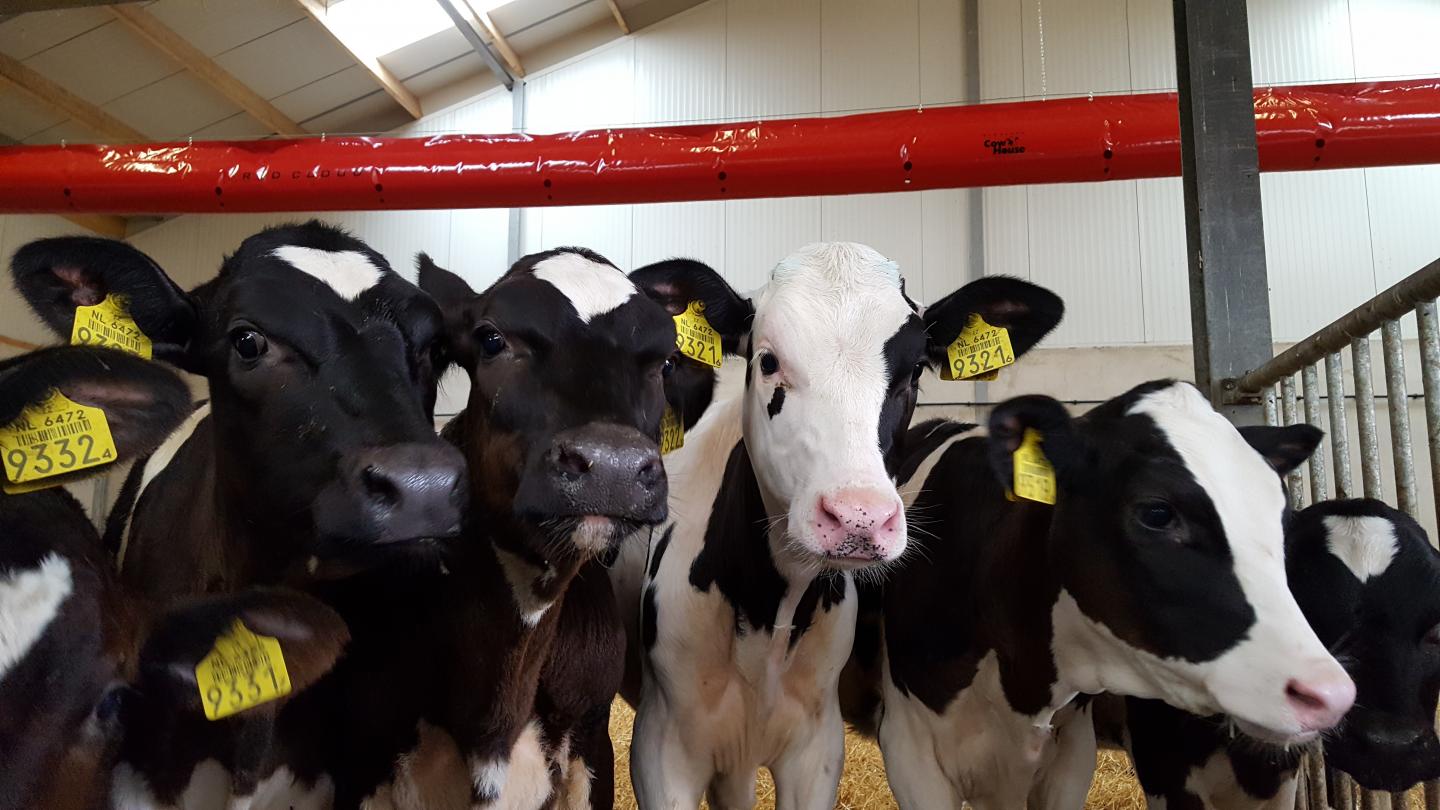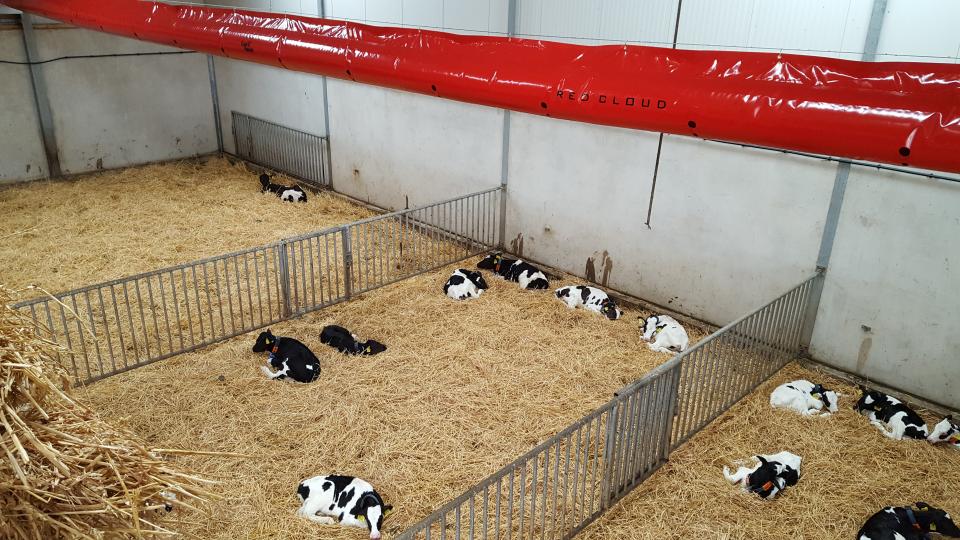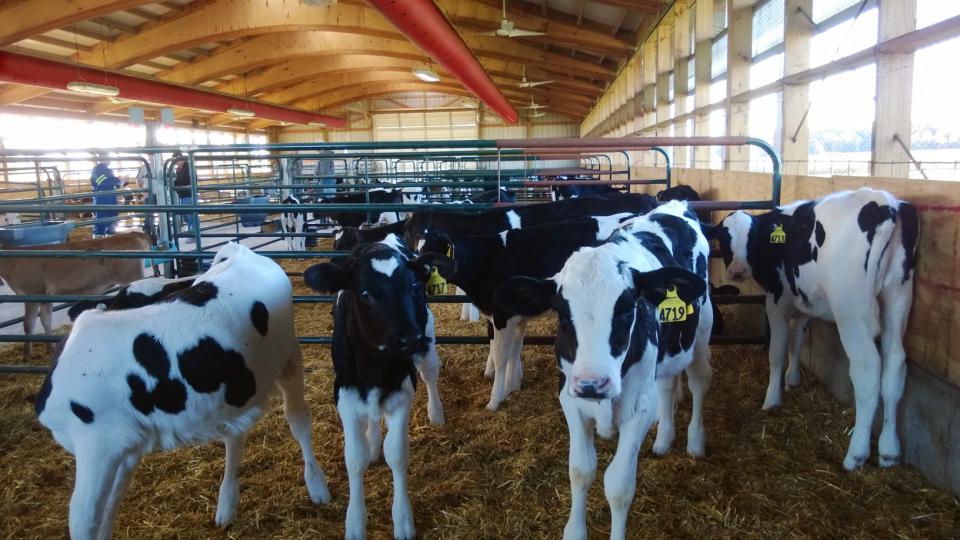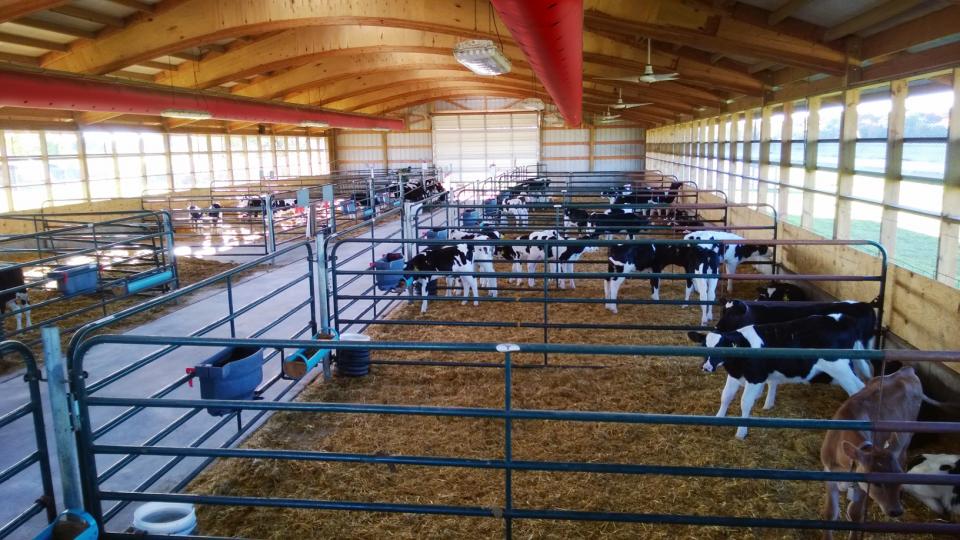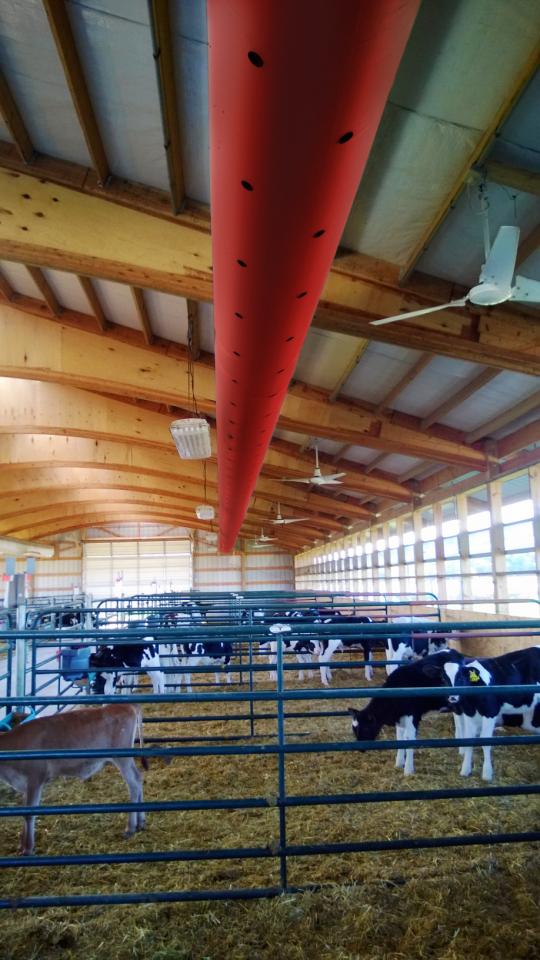 Healthier calves
If more than 10% of your calves has to be treated for respiratory problems, then something is wrong with the ventilation of the barn. Very often it seems that there is sufficient fresh air in the barn when you walk through it, but the problem is only visible when the air quality is checked close to the ground (where the calves are lying). The lower 50-80 cm, measured from the ground, the air is mostly stationary, which means polluted air with a high concentration of bacteria.
With the Cowhouse Positive Pressure Ventilation fresh air from outside comes inside the barn with a flexible tube, which is mounted on a wall ventilator. The tube has a special pattern of perforations which divides the air equally in the barn. The silent ventilator works continuously, so that the complete air content, including the blind spots, will be refreshed four times an hour.
The perforation pattern, the diameter of the tube and the ventilator are being calculated based on the barn situation and will be tailor made produced.
Characteristics
Supply of fresh air
Both the hole pattern, the diameter of the hose and the fan are calculated based on the barn situation and will be tailor-made
A special hole pattern in this hose distributes the air evenly throughout the house
With the Red Cloud, the calves run less risk of lung problems and diarrhea
Why Cowhouse is the perfect partner
Innovative

Day in, day out, we work on innovating, developing and optimising our products. We achieve this through our own research in cooperation with dairy farmers, universities and research institutes in the field of animal welfare.

It all starts with the cow

All our products have been developed to take cow welfare to a higher level. We look at everything from the cow's perspective to experience what she truly needs.

Passion for the dairy sector and knowledge in-house

We work with people with a passion for the agricultural sector and 'a click with cows'. They have wide experience and often have a background in dairy farming. We also work closely with external partners and dairy farmers.

Listening and delivering custom-made solutions

We are convinced that each barn requires a custom-made solution. We listen to your wishes and offer advice tailored to your specific situation. Short communication lines enable a rapid response and we value maintaining close, personal contact.