Comfort Zone; Space for the cow
One of the essential parts of the Comfort Zone is the Wisconsin stall divider. It is designed in such a way that the cow does not experience any obstacles when she is lying down or getting up.
Images of Comfort Zone stall divider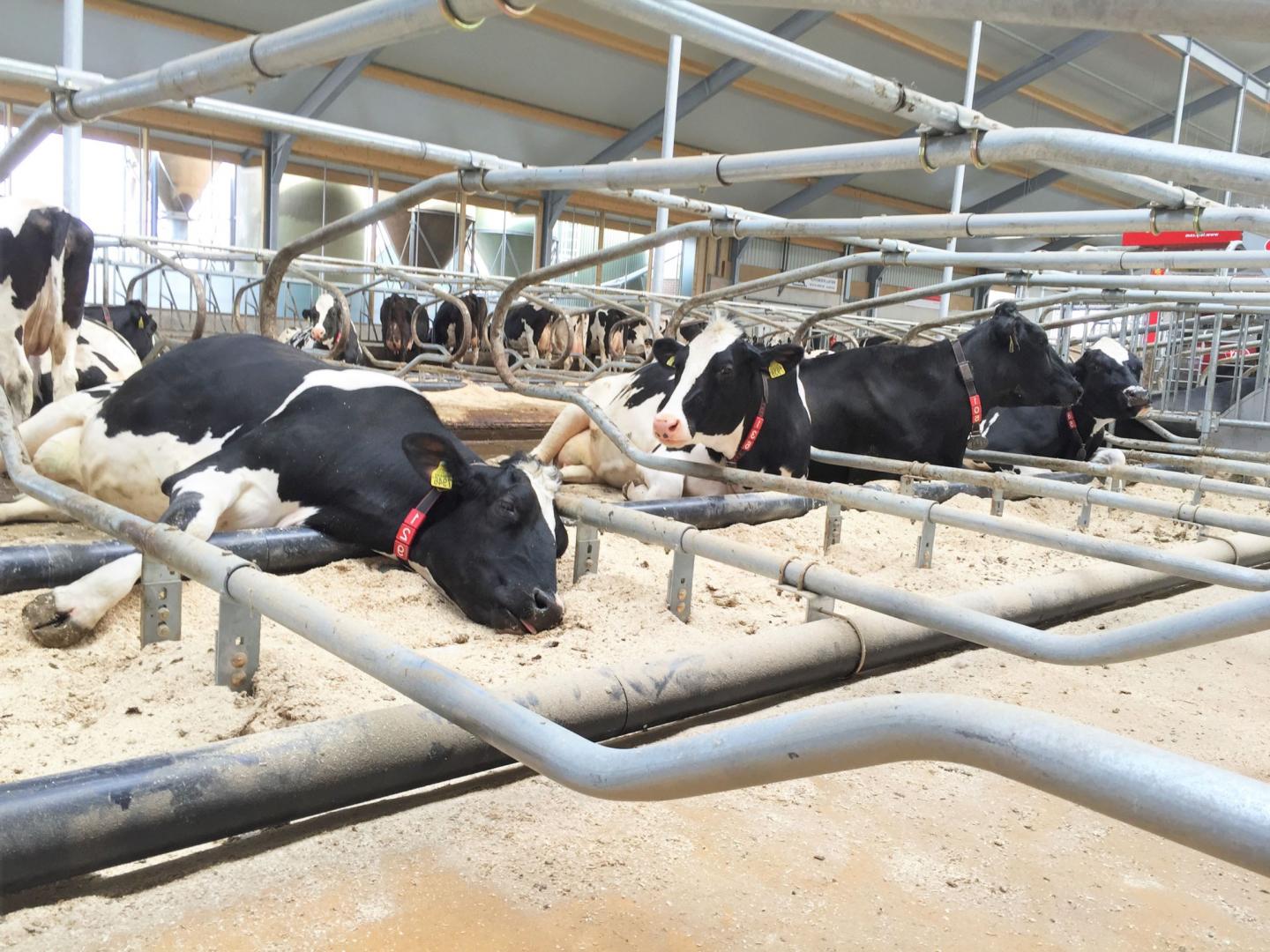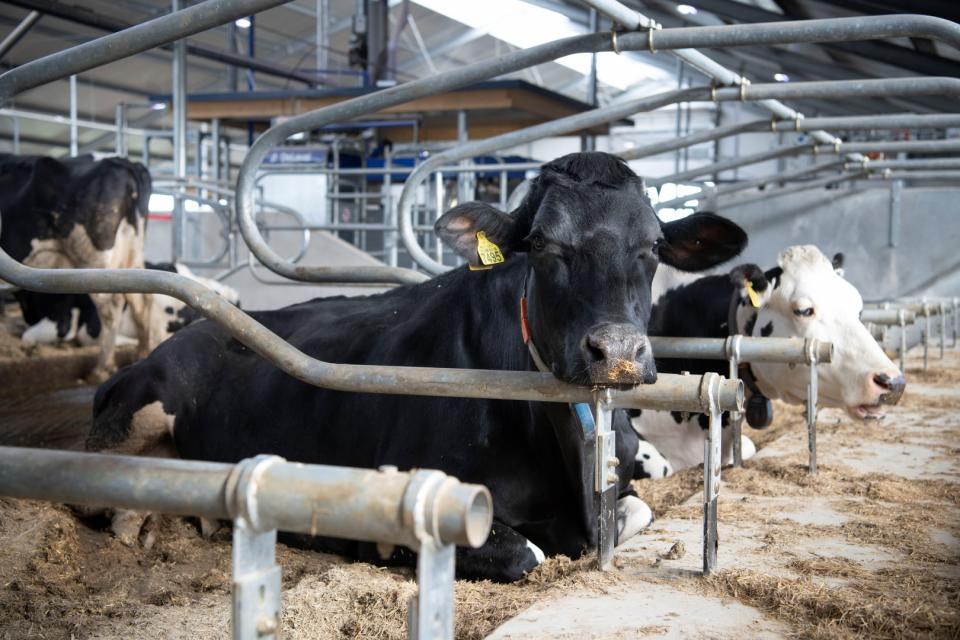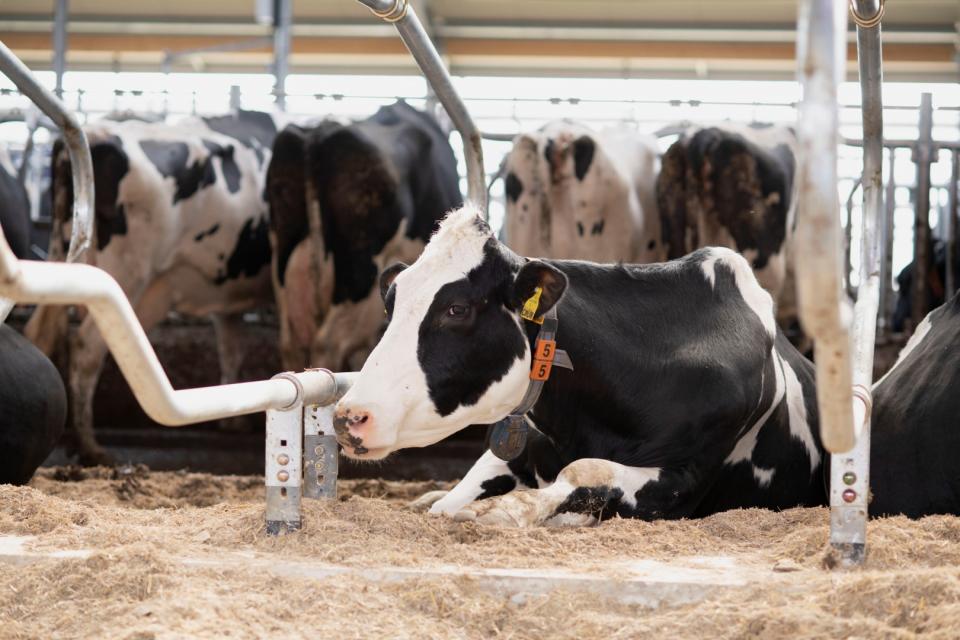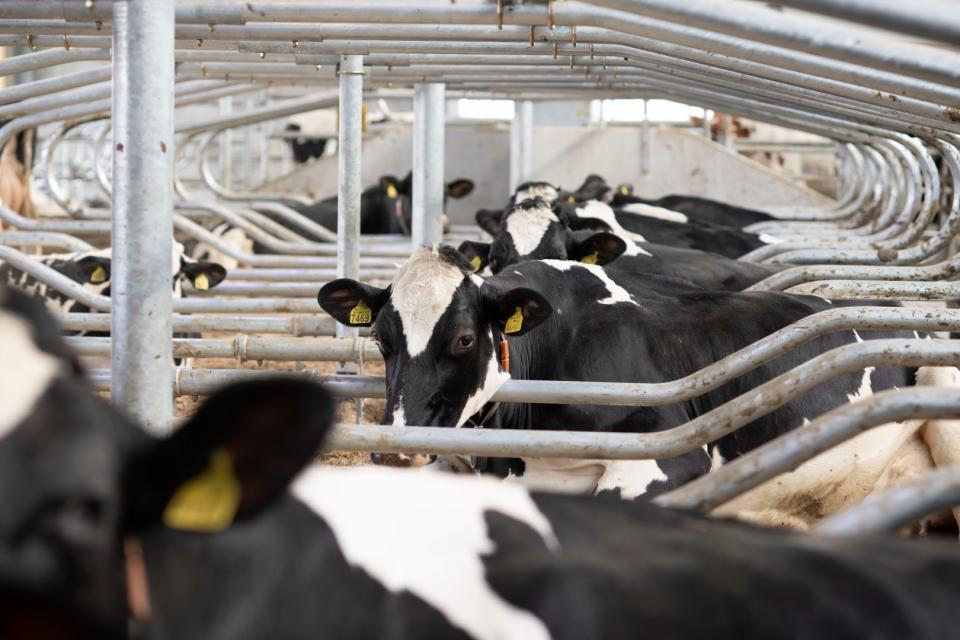 Space for the cow
When a cow lies down or goes up in the pasture, she needs at least 3 meters of space: her so called "Comfort Zone". Each obstacle within this reach she will experience as being annoying and that will have a negative influence on her behaviour. With the Comfort Zone Cowhouse developed a stall divider concept where, just like in nature, the cows enjoy full freedom of movement. Since there aren't any obstacles, the cow does not have any fear to lie down or to get up.
Thanks to the unique and patented adjustable floor mounting there is a fully free headspace of 180°. There aren't any poles or horizontal front tubes. The continuous under tube gives the cow steering when she is lying down. The stall dividers are made of high quality steel and are hot-dip galvanized. The Wisconsin stall divider is available in lengths to 300 cm single rows and to 580 cm double rows.
Characteristics
Completely free headspace

Available in lengths to 300 cm single rows and to 580 cm double rows
Why Cowhouse is the perfect partner
Innovative

Day in, day out, we work on innovating, developing and optimising our products. We achieve this through our own research in cooperation with cattle farmers, universities and research institutes in the field of animal welfare.

It all starts with the cow

All our products have been developed to take cow welfare to a higher level. We look at everything from the cow's perspective to experience what she truly needs.

Passion for the dairy sector and knowledge in-house

We work with people with a passion for the agricultural sector and 'a click with cows'.  They have wide experience and often have a background in dairy farming. We also work closely with external partners and cattle farmers.

Listening and delivering custom-made solutions

We are convinced that each barn requires a custom-made solution. We listen to your wishes and offer advice tailored to your specific situation. Short communication lines enable a rapid response and we value maintaining close, personal contact.